Perry's long founded passion for dog training combined with her knowledge, dedication, and creativity make her a dog training force to be reckoned with.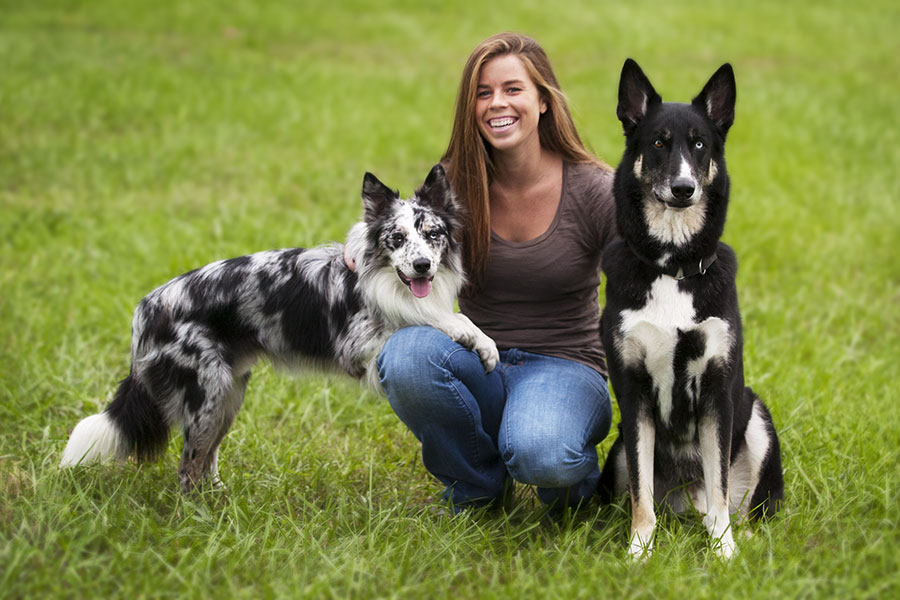 Perry joined the Philly Dog Training team in 2010. She is certified by the Certification Council for Professional Dog Trainers and attends conferences and seminars around the country where she continues to develop a deeper understanding of dog behavior and training. Perry has a passion for training dogs and understanding their behavior. She is creative in problem solving and deeply enjoys finding solutions for both dogs and their human partners. She is compassionate and empathetic and works hard to make sure both dog and human are enjoying their learning and training experience.
Want to learn how our training service can benefit you and your pet? Give us a call at
267-253-9273
or
email us
.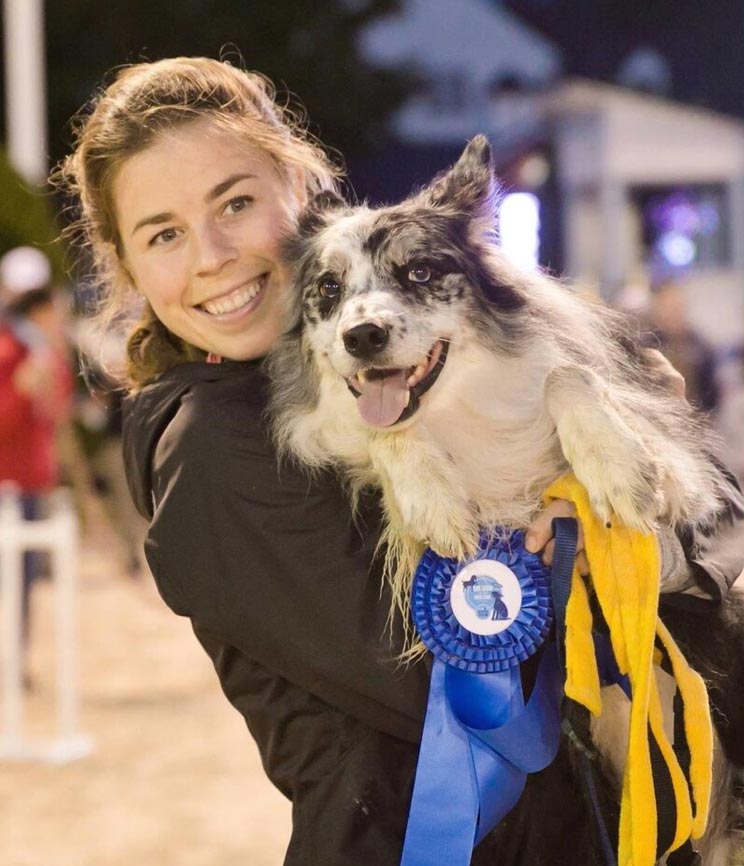 Perry competes at the highest level in dog agility. Perry's first agility dog, Goose, has placed in numerous national and regional events and earned his Agility Dog Championship at 3 years old. Her accomplishments with her second Border Collie, Verb, include winning 2015 national Steeplechase finals, and being named to numerous USA agility team. She has competed all around the world and won 2 gold medals with Verb at the World Agility Open is 2018 and 2019. Her youngster, Wit, won his first national championship (The Masters Series at the US OPEN) at 2 years old and has already been named an alternate to the US World Agility Open team. She has also competed in flyball, dock diving, and canine disk.
Perry and her partner Jessica Ajoux opened an agility training facility called UnitedDog (UnitedDogAgility.com) in 2019, where she teaches agility classes and private lessons regularly.